American Engineered. American Built. Lee Unlimited has carved a path of service and product excellence – all from the small town of Dupree, SD
With great knowledge comes great power: The Backstory
Having spent decades growing up and working in the professional construction industry, Lee Unlimited founder Clint Birkeland long endured the stresses posed by unreliable workbenches.
After spending years searching for the perfect portable workbench to suit all of his needs at home, on the farm, and in his commercial construction ventures, Clint took matters into his own hands. Having specialized in commercial and residential projects, Clint had seen his fair share of workbenches that all brought something to the table, but couldn't quite satisfy the every need of a skilled laborer working on a jobsite. What would it take to create a singular work system that checked all of the boxes?
Noting the variables that needed to be solved for in finding a solution for his day-to-day inconveniences, he invested much time and research into engineering a workbench masterpiece that didn't sacrifice versatility and portability in order to maintain stability and durability. Finally, he invented the Power Bench®, which was designed to be the strongest and most ergonomic portable workbench on the market.
"You could always use a heavier duty bench for doing lighter stuff but you can't use a lighter duty bench for doing heavier stuff." – Inventor, Clint Birkeland
It wasn't until Clint had designed the first Power Bench® that he recognized its true versatility. The Power Bench® wasn't just a miter saw stand – it could be used across multiple industries in various capacities. We needed to show the world what the Power Bench® was all about and how it could change their lives too!
Spreading the power of the Power Bench®
Lee Unlimited has provided countless people ranging from homeowners to professional contractors to farmers with the solution to all of their woes. The Power Bench® has proven tenfold that it is the most resourceful portable workbench on the market today. Its unique features make it a must-have tool for ANY shop or ANY job. Attending countless nationwide tradeshows, expos, conferences, and more, Lee Unlimited and the Power Bench® have become widely known across the United States and around the world.
Maintaining the values set forth by our small, hometown roots, we've come to be known not only for our products, but for the legacy of service and production excellence that every product we produces comes along with. When you invest in a Power Bench®, you're not only investing in the highest quality workbench on the market. You're investing in a lasting relationship with our team who will be there to help whenever you need us.
Lee Unlimited Today
Lee Unlimited Power Bench® production takes place in a small farming community in northwestern South Dakota by a dedicated and hard-working crew. As head of Lee Unlimited Research & Development, Clint continues to utilize customer feedback and staff suggestions to enhance his original Power Bench® design.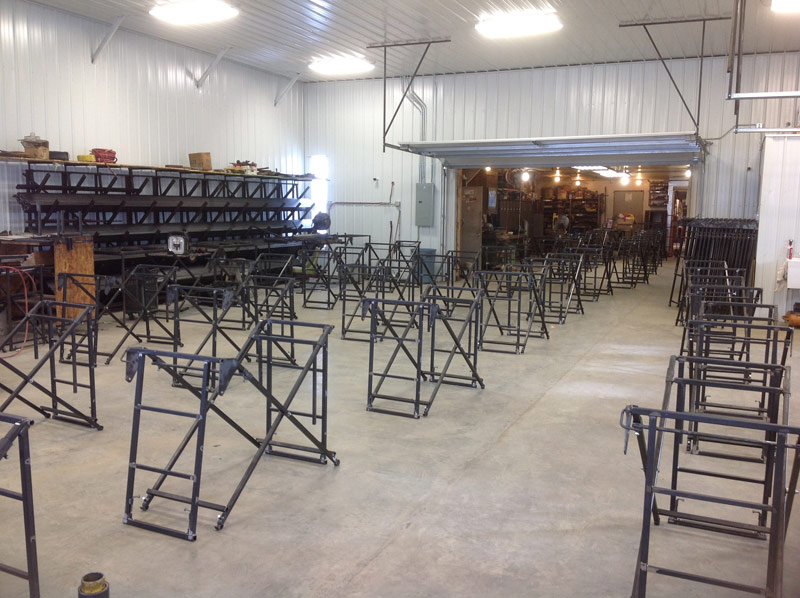 ---
Connect with our Team
If you're interested in learning more about Lee Unlimited, our history, or want to see the Power Bench® in action, we implore you to visit our Find Us page to see if we'll be in your neck of the woods anytime soon. Otherwise, we're always happy to connect with prospective customers via phone when you call 605-365-6968 or toll-free at 1-866-299-2371 or by filling out our contact form.